Meet Attorney John H. Goolsby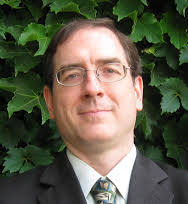 Attorney John H. Goolsby has been representing Minnesota consumers for over fifteen years.  He founded the Goolsby Law Office, LLC, in 2006, after a few years working for another firm.  John is a frequent national speaker on the Fair Credit Reporting Act and other consumer rights topics.
John H. Goolsby graduated cum laude from the University of Minnesota Law School in 2002 and was editor in chief of the law school's journal Law & Inequality.  He has a Bachelor of Arts degree from Grinnell College, with a music major.
When not practicing law, John enjoys spending time with family, camping, and playing bluegrass guitar.
Memberships:
National Association of Consumer Advocates
Minnesota State Bar Association, Consumer Rights Section
Minnesota State Bar Association, Elder Law Section
Ramsey County Bar Association
Publications and Speaking Engagements:
Speaker and conference organizing committee, Fair Credit Reporting Act Conference, National Association of Consumer Advocates, Baltimore, MD, April 27-29, 2017
Webinar, "Credit Repair Organizations Act Claims for Punitive Damages and More," National Association of Consumer Advocates, March 1, 2016
Speaker and conference organizing committee, Fair Credit Reporting Act Conference, National Association of Consumer Advocates, Las Vegas, NV, May 1-3, 2015
Speaker, "FCRA from Perspectives of Creditors and Debtors," Minnesota State Bar Association Debtor & Creditor Conference, Minneapolis, MN, October 3, 2013
Speaker, Fair Credit Reporting Act Conference, National Association of Consumer Advocates, Austin, TX, May 30-31, 2013
Speaker, "Inaccuracies in Credit Reports: How Bad is the Problem? How Good are the Laws?" Hennepin County Bar Association, Minneapolis, MN, May 15, 2013
Webinar, "How Much is my FCRA Case Worth?" National Association of Consumer Advocates, June 20, 2012
Speaker, Fair Credit Reporting Act Conference, National Association of Consumer Advocates, Memphis, TN, May 20-22, 2011
Speaker, "Introduction to the FCRA and FDCPA" Ramsey County Bar Association, Saint Paul, MN, February 26, 2010
Speaker, Fair Credit Reporting Act Conference, National Association of Consumer Advocates, Chicago, IL, May 8-10, 2009
Speaker, "The Fair Credit Reporting Act in the Landlord/Tenant Context," Hennepin County Bar Association, Minneapolis, MN, December 15, 2006
Speaker, "Consumers as Clients: How Consumer Laws Protect and Benefit Clients . . . and their Attorneys," Fergus Falls, MN, October 5, 2006
When is Credit Reporting Unfair? or Does My Client Have a Good Claim Under 15 U.S.C. § 1681e(b) of the Fair Credit Reporting Act?, in The Most Commonly Litigated Consumer Lending Practices: Guidance, Tips and Expert Analysis (2006)
Is the Garment Industry Trying to Pull the Wool Over Your Eyes? The Need for Open Communication to Promote Labor Rights in China, 19 Law & Ineq. 193 (2001)
Admitted to Practice:
Minnesota Supreme Court
United States District Court for the District of Minnesota
United States Eighth Circuit Court of Appeals