SERVING ALL OF MINNESOTA
YOUR CHAMPION FOR CONSUMER RIGHTS
Get Your Free Consultation
The Goolsby Law Office, LLC, helps Minnesotans stand up for their rights under federal and state consumer protection laws.  We offer sound legal advice and vigorous representation in lawsuits for individuals against businesses that don't play by the rules.
As an experienced litigator, attorney John H. Goolsby can aggressively steer your case through the courts.  The Goolsby Law Office, LLC, gives each case the individual attention it deserves.  We are committed to professional and effective legal advocacy, with sensitivity at every stage to the needs and desires of the client.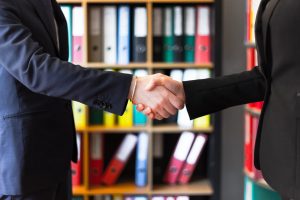 In most types of cases that we handle, you don't have to pay for our work unless there's a recovery, and you only have to pay us out of the money recovered.  We can do that because most consumer protection laws provide that the lawbreakers have to pay your legal fees.  That means in most cases you don't ever have to come up with money to pay us.  
The Goolsby Law Office, LLC, believes that innocent people who have been wronged – for example, by false information on their credit reports – shouldn't have to pay for justice.  And Congress agrees: when they passed laws like the Fair Credit Reporting Act, they knew that if regular people had to come up with their own money to pay lawyers to go after big credit bureaus and banks, it wouldn't be a fair fight.  So instead of taking money from our clients, we make our living suing wrongdoers and making them pay.
And of course, in some cases you may stand to get a significant amount of money for the harm you suffered and as a penalty against the lawbreaking business.
If there's something you can do short of bringing a lawsuit, we'll tell you in your free consultation.  But sometimes, it takes a lawsuit to get justice.  In the end, our legal system only works to hold lawbreakers accountable if ordinary people are willing to stand up for their rights in court.
Areas of Practice
Our Exceptional Legal Services Include